Life Sciences Innovation Insights
Dear *|FNAME|*,
As a valued member of our life sciences innovation community, we want to celebrate our five years anniversary with you by sharing some of the success stories of this past year and by inviting you to connect and participate in our exciting, upcoming events.

Over the past five years, Geneus has supported the initiation of over 100 life sciences innovations, involving more than 300 highly qualified people. Our alumni have founded 19 companies. These include success stories that are now supported by our founding partners EPFL Innovation Park and Fongit, such as Terapet, EBAMed, Imverse, and Fluosphera. We believe this track record demonstrates the power of coupling an initiator program with top incubators to support the shaping of research into promising startups. 
So what's next? BioAlps recently interviewed us about the growth of the life sciences innovation in our region - the opportunities, challenges, and the road ahead. You can find the article here, which shares our perspectives.

The best way to predict the future is to build it. And we look forward to building it together.

Enjoy your read! 
The Geneus Team
What does a year of innovation look like?
Here is a glimpse of our innovators and supporters in action over the past year.
News from our Alumni
 

OneDoc is the leading online booking platform for medical appointments in Switzerland. Over 1.5 million Swiss people have already created a profile on onedoc.ch and several million appointments related to COVID-19 tests and vaccination have been scheduled via OneDoc. Discover the latest news of OneDoc here.

EBAMed develops innovative solutions for non-invasive and automated treatment of heart arrhythmias by using proton-therapy. This year, the European Union awarded Ebamed EUR 2.4 million to develop its cardiac motion management system. Ebamed also announced the enrollment of their first patient in a real-life trial at Pavia's Policlinico San Matteo. Discover more about the first patient enrolment here. 
FluoSphera's technology improves molecular prediction of toxicity. They make drug development more effective, reduce animal experimentation, and safeguard people from dangerous substances and adverse effects. This summer won the Fongit Innovation Fund's Grant of CHF 50'000 which will be used to acquire equipment for pilot production (read more about it here). FluoSphera also got supported by Unitec with an Innogap grant of CHF 30'000 for the development of a new product to forecast cardiotoxicity of drugs in the presence of hepatic metabolism. Most interestingly, Fluosphera became the first beneficiary of a new partnership between UniGe and Fongit to support innovation.

The purpose of Terapet is to develop and commercialize innovative solutions for a safer, more precise and time-saving proton therapy for cancer treatment.  Terapet were awarded CHF 1'530'000 in non-dilutive funds this year after collaborating with world-class R&D partners CERN, Karolinska Institute, and Skandion Clinic. Find out more about their new partnership here.
A Vibrant Life Sciences Community
Campus Biotech Innovation Park now hosts 23 startups, 7 foundations, 3 VCs, 13 support organisations, as well as UNIGE, EPFL Extension School and the Geneva Tsinghua Initiative –in the SDGs Solution Space.

CBIP startups are thriving:

ABCDx has been granted EUR 2.4M by Eurostars Funding Programme for the development of their rapid test for acute stroke brain biomarkers, which can be used in the ambulance. Faster stroke diagnosis, as well as time to treat, will increase patient survival rate and improve outcomes.
ABCDx will work with Precision Biosensor, an innovative point-of-care test manufacturer and Seoul St. Mary's Hospital in South Korea. Read more 

Artiria Medical aims to prevent arterial constriction following hemorrhagic stroke. The early-stage medical device company recently joined forces with the Wyss Center, a non-profit organization dedicated to bringing state-of-the-art therapies to the patient. More information can be found here.

Earlysight is developing a medical device to help doctors detect and treat eye diseases at an early-stage by using precise retinal imaging. This summer,  the startup secured CHF 2.3 million led by Verve Ventures to support its growth journey leading to market entry. EarlySight has received support from VentureKick, FIT "Fondation pour l'innovation technologique", and was one of the EIT Health Headstart awardees. Read more

MaxiVAX is a clinical stage (Phase II) biotech company dedicated to the cure of cancer by immunotherapy.  In collaboration with a research team from the University Hospitals of Geneva (HUG) and the University of Geneva (UNIGE), they developed an innovative technology called "cell encapsulation." COVID-19 pandemic has motivated the scientists to broaden the scope of their technology, which was  was developed to stimulate immunity to fight cancer, to test its effectiveness against viruses. Read more

iOnctura is a clinical-stage oncology company targeting core resistance and relapse mechanisms at the tumor-stroma-immune interface. They recently won the support of Innosuisse in a 2-year innovation project. The Innosuisse grant of CHF 600k will fund fifty percent of the project's costs, covering the research carried out by Professor Francesco Bertoni of the Institute of Oncology Research (IOR) in Bellinzona, Switzerland. Find out about the first volunteer here
Meet some Geneus Innovators
 
ArcoScreen develops a new screening service directly on native cells to identify the mode of action of drugs targeting cell membrane receptors. This could enable the accelerated discovery of drugs for Alzheimer's disease, cancer or diabetes. Check out their most recent news here
Congratulations ArcoScreen for winning the Lopez-Loreta prize! It rewards academic excellence and is given to four researchers from four French and Swiss public polytechnic schools, including EPFL.  Discover more about the award
here
iCure is a health data management system for medical records and patient data. Our clients benefit from iCure middleware to build safer EHR, medical devices, and healthcare apps.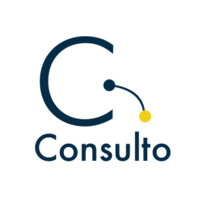 Consulto is a virtual clinic specialized in team-based care. We make the journey of patients with complex health needs easy, coordinated and efficient, whenever interactions between different health professionals are needed. 
Geneus Café & Croissant
November 9th from 9.30 to 10.30

Our Café & Croissant networking event is held every month. Don't miss this opportunity to network with the growing life sciences community. 
If you would like to join our events, send an email to events@geneus.ch and we'll make sure that you receive the invitations.
Global Entrepreneurship Week 
November 8th to 14th
The Global Entrepreneurship Week will be held this year from 8th to 14th November. You can find the program of exciting events in Geneva on Liberez vos Idées.
We will be hosting a special CBIP open day and Café & Croissant on Tuesday 9th November 9:30 – you are welcome to join.
 
BioAlps Networking Day
November 30th
BioAlps Networking Day will take place at the SwissTech Innovation Center in Lausanne. This key event will focus on the strengths and innovation in the life sciences community in western Switzerland and our ability to grow and develop innovative healthcare solutions in medtech, biotech and digital health.
Click here for the latest updates on all BioAlps events.
Bring your innovation to life!